Tijdelijk niet op voorraad

Tijdelijk niet op voorraad

Tijdelijk niet op voorraad

Tijdelijk niet op voorraad

Tijdelijk niet op voorraad

Tijdelijk niet op voorraad
Speciaalbier kopen
Een echte bierliefhebber is zeker gek op speciaalbier drinken. Een speciaalbier is toch net even iets specialer dan bijvoorbeeld pils. De smaak van speciaalbier is bijvoorbeeld heel erg divers. Nieuwe smaken ontdekken wordt daarom ook heel erg interessant. Niet voor niets gaan heel veel restaurants bier koppelen aan bepaalde gerechten. Of kun je thuis een bierproeverij starten met allerlei lekkere speciaalbieren en dit in combinatie met allerlei lekkere hapjes. Eigenlijk is speciaalbier een andere bier dan pils. Zo wordt er met pils het normale bier bedoeld en bij speciaalbier is het bier met een smaakje.
We vertellen je hieronder graag meer over speciaalbier en ons assortiment.
Wat is speciaalbier?
Pils is namelijk altijd bier, maar bier is dus niet altijd pils. Bier is de overkoepelende naam voor diverse biersoorten. Pils is daar echter een onderdeel van, net als speciaalbier. Bier en pils is dus niet hetzelfde. Onder pils of pilsener wordt het 'normale bier' verstaan en onder speciaalbier al het bier met een smaakje. Dat is dus een belangrijk verschil om goed te onthouden. Onder speciaalbier valt bijvoorbeeld ook witbier, dubbel bier en stout bier. Het belangrijkste verschil tussen speciaalbier en pils zit hem dus in het gistingsproces. Speciaalbieren zijn bovengistend en pils is bijna altijd ondergistend.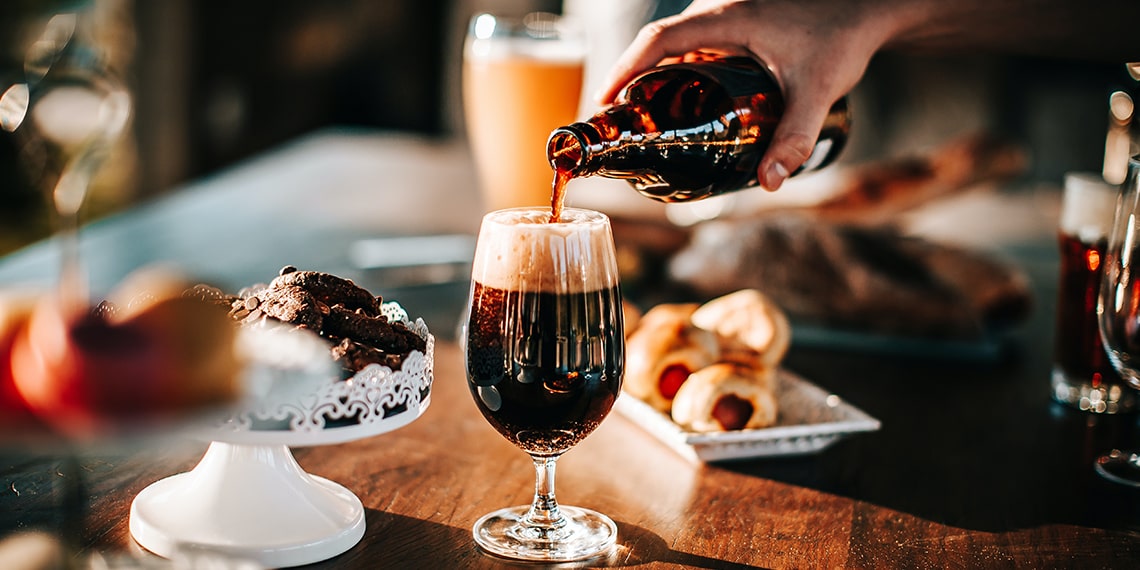 Speciaalbier kopen bij Drankuwel
Wil jij thuis genieten van een heerlijk speciaalbiertje? Of een bierliefhebber speciaalbier cadeau doen? Voor beide opties ben je bij ons aan het juiste adres. In ons assortiment vind je namelijk ook diverse speciaalbier pakketten om cadeau te geven of cadeau aan jezelf te geven. Met de bierglazen in ons assortiment smaakt jouw bier nog eens extra lekker. De geur en daarmee ook de smaak van het bieren komt dan nog beter tot zijn recht.
Een vraag over het speciaalbier in ons assortiment of heb je behoefte aan advies? Neem dan contact met ons op en wij helpen of adviseren je graag persoonlijk verder.